HVAC Solutions in Plano & Surrounding Areas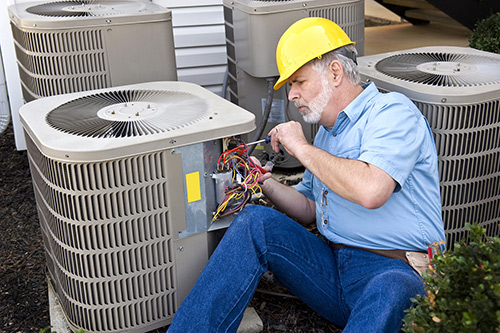 Lone Star Comfortaire is a full-service heating and cooling contractor located in Plano, TX. Offering reliable services to residential and commercial customers, our technicians can repair and maintain any system in your home or business. With 35 years of trained experience, our affordable HVAC solutions establish us an industry leader in Plano and surrounding communities.
Exceptional Service & Repairs
Our highly trained technicians are dedicated to solving any HVAC troubles in homes and businesses. We hold our technicians to the highest industry standards and can count on them to provide our customers with superior services. At Lone Star Comfortaire, we provide honest repair and maintenance solutions for all heating and air conditioning needs.
The occasional repair or maintenance is bound to happen. That's why our team is always ready for any problem that lies ahead. With the help of Lone Star Comfortaire, your HVAC equipment will be repaired or maintained both efficiently and reliably.
24-Hour Emergency Service
We know the frustration of waiting for repairs to be made. It's one of the many reasons why we offer 24-hour emergency services. We never want our customers to feel distressed by a broken heating or cooling system. With fast, responsive repairs, we make sure our customers are taken care of as quickly as possible with service visits.
An Honest HVAC Team
Our experts are committed to finding the best solutions for your home. This HVAC team will not walk into your home or business and automatically try to sell you new equipment. If your HVAC system needs a simple repair or routine maintenance, we will be the first to tell you that you don't need a brand new system. Our biggest concerns are saving you money and leaving you satisfied. If we've achieved these goals, we've done our job!
For honest and reliable HVAC service and repairs, call Lone Star Comfortaire today at (972) 578-1701.