Service at Its Best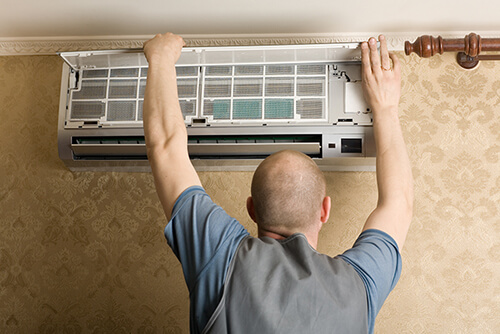 For 35 years, Lone Star Comfortaire has provided high-quality heating and cooling services to residential and commercial customers of Plano and the surrounding areas. Our highly trained technicians proudly offer services, solutions and prices that leave our customers satisfied and comfortable in their homes and businesses. You can count on our team of experts to fulfill your HVAC needs with quality work and reasonable prices.
What We Offer
We provide top-notch services for our residential and commercial customers.
Heating Solutions
Cooling Solutions
Indoor Air Quality Evaluations
Duct Sealing
Trust Our Technicians
Responding to service calls, installing new systems, repairing existing systems and performing upgrades are just a few of the jobs that Lone Star Comfortaire's expert technicians can tackle. If you find yourself unsure of what type of heating and cooling system to purchase, our technicians are capable of choosing the best system for your home or business. They will find affordable and efficient solutions that will support your needs. With no guesswork involved, you can trust our technicians to aid in accurate and beneficial decision-making for your personal space.
24-Hour Emergency Service
Excellent customer service is part of the Lone Star Comfortaire experience, no matter what services you employ us to do. We never want our customers to feel miserable due to a broken air conditioning system on a scorching hot day. That's why Lone Star Comfortaire offers 24-hour emergency services – so that you will never feel like you are alone in your HVAC troubles.
Contact Us Today
At Lone Star Comfortaire, we stand behind our work 100%. If you are unhappy or experience any issues with our work, please contact us and let us know. To schedule an appointment for service, please call our experts at (972) 578-1701 or submit our online form.